Hi I'm


This name logo was made by my good friend Deb!

Updated on November 17, 2002


Welcome to

MaBelle's SimZ DesignZ

aka

Carousel Of Design

I have all expansions so some of my objects my not work correctly in everyones game...sorry! I have also not taken the time to catagorize them for downtown or vacation island, so you can do that if you want to yourself..:D

I will no longer be updating...see above link to whats new for more info.





And a few EZBoards I have joined recently
Other Sim Site Links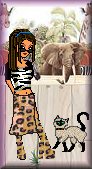 This button was made for me by my friend Kiri
Disclaimer

Please do not redistribute my items on your website and claim as your own... I would like a link if you happen to recolor something I make originally..which is rare..LOL I mostly recolor/retexture other sites objects that have given permission for others to do so, so I can not tell you not to clone those objects...:D But it would be nice is credit is kept in the description for the original object makers at least, and maybe a link to their site as well...:D You may share files from this site with others ... since the files that will be here have already been on the yahoo group, then they have been around awhile, so you may send them through email to others, as long as you do not claim them as your own, or post them on any other group/forum/ezboard/site etc.