Sets Page 5
These sets were all retextured by Michelle http://carouselofdesign.tripod.com/
The coffeetable was cloned from a base that was made for me by Kiri of Simthing for Everyone, thanks again Kiri:D And the fireplace in the FeminineRoses Set was also made by Kiri, and was cloned from the Mackintosh Black Fireplace which can be found at her site. The couch, loveseat, and chair were cloned from originals at Secret Sims. The bookshelves were cloned from Sims Studio. And the curtains were cloned from STP Carly at Sims T Parlour. The blinds were originally made at another site that had given permission to clone the white blinds they had, but I can't find where I got them from again, I lost the paper I wrote it down on..:D So if these are you blinds or you know who's they are, let me know and I will give them full credit, thanks!!
Maculine Checkers Set
NEW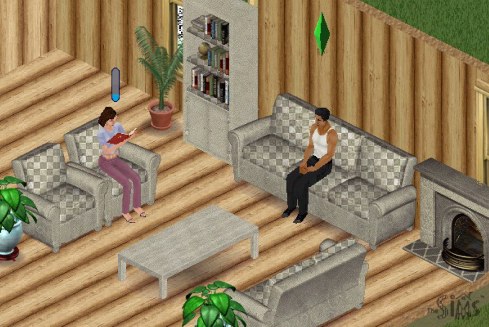 includes: bookshelf, couch, loveseat, chair, fireplace, coffeetable
Feminine Roses Set
NEW
includes: chair, bookcase, ceiling lamp, blinds, coffeetable, fireplace, and curtains
includes: Sofa and Loveseat
Kids Patchworks Set
NEW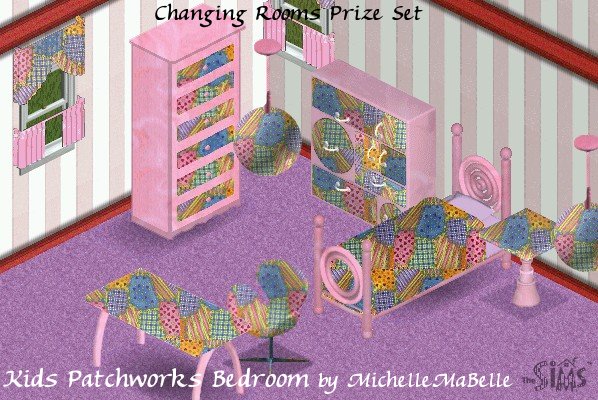 This set was originally created for a prize for a game in another group, but I really like it alot and asked the owner of the other group if I could release it for everyone..LOL I hope you all enjoy it.
The following objects were originally made by Secret Sims
Bed, endtable, bookcase, curtains, desk
The following objects were originally made by abstract sims http://abstractsims.littlestorms.net
ceiling lamp, chair
The dresser was originally made by www.nonniville.com
Thanks to you all for letting others retexture your creations!
Peaches and Cream Kitchen
NEW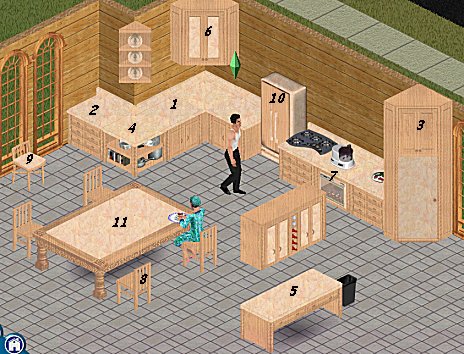 This set consists of:
1 Counter 1
2 Counter 2
3 corner cabinet
4 corner counter
5 counter island
6 over cabinet 1
7 dishwasher
8 dining chair
9 stool
over cabinet 2 (not pictured)
_______________ cloned from scooby sims
10 fridge
_______________ cloned from Secret Sims
11 Dining Table
_______________ cloned from Maxis
Everything was retextured by MichelleMaBelle
NEW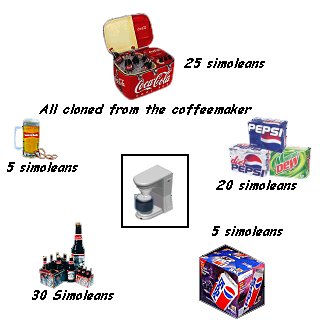 all cloned from coffeemaker
Animal Print Set
NEW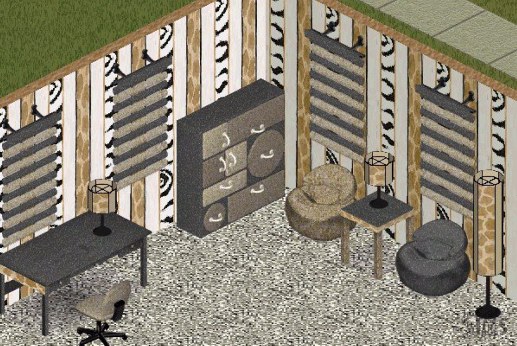 This set was retextured by me, MichelleMaBelle. The original bases for the bookcase and lamps were made by Secret Sims. And the blinds were originally made by Lerilai. The walls and carpets in the pics were made by Kyra Dukay..:D
MichelleMaBelle
Bug Set
NEW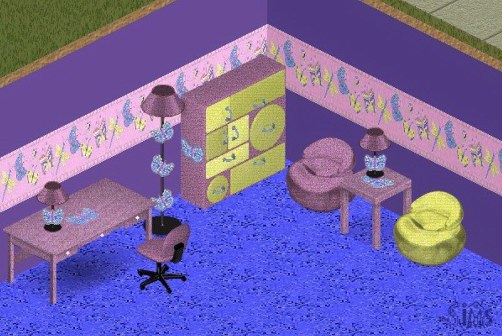 This set was retextured by me, MichelleMaBelle. The original bases for the bookcase and lamps were made by Secret Sims. And the blinds(not pictured) were originally made by Lerilai. The walls and carpets in the pics were made by Kyra Dukay..:D
MichelleMaBelle